850's of my Dad
Submitted by

volvodan

on Tue, 06/12/2012 - 21:44
And so it has Begun... As with any good car from my Family, It has to have that little touch... So the 850 now has some auxiliary lights and a Volvo Spoiler... The spoiler was painted to match at a local Upstate, New York body shop and mounted with a Volvo factory mounting kit... It all looks great on the pier on the northern end of Canandaigua Lake.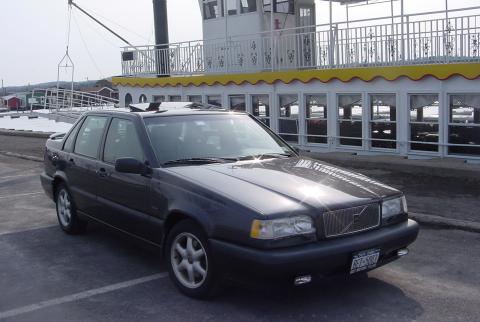 Here is the new pride and joy in the clan...Even my Mom Loves this car...Maybe it will be enough to tempt my youngest brother away from the misguided world of import tunning.  : )  With any luck we can get this thing chipped with IPd's chip and exhaust combo...And possibly get some 16" or 17" rims....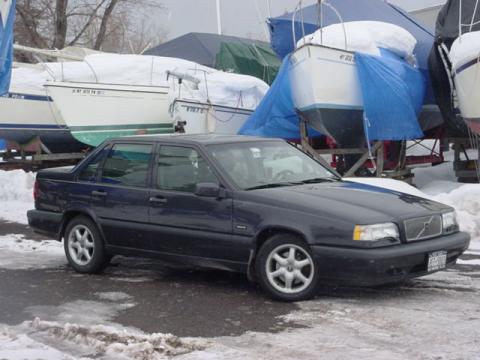 This was his welcome back to Front Wheel Drive.  My Dad has always loved having front wheel drive for the slush and snow in New York Winters ... So after a few years with 2 different 740 and few sets of studded snow tires, he finally got back into the world of transversely mounted motors ... Of course just a side note on the 2 740's ... The first, became my first Volvo, nick named "Turbo" which was my first volvo, a 1985 740 Turbo, the wiring harness died but the motor and transmission are waiting on the floor of my shop for a 780.  The second, a 1991 740 became "Road-Kill" when my brother was attempting a return trip to school ... So without further adu ... The before and after pictures of the 1996 850 GL and soon to come, the 1997 850 Turbo...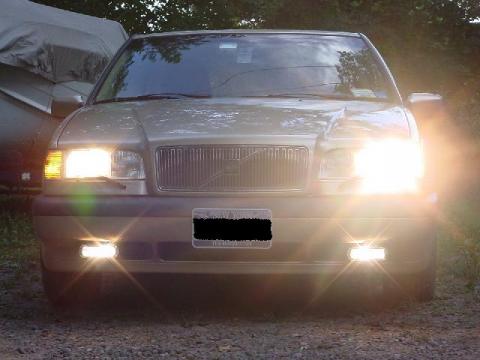 And the after ... Not too bad for sitting of it's roof ... And of course, both passengers we A-OK ... Volvo For Life...